You're my favorite cuddle buddy.
Smells like dulce pumpkin.

fragrance notes:
top- white pumpkin, caramel
middle- tonka bean
bottom- creamy coconut
16 oz
Double wick
50+ hour burn time
All natural soy wax
Lead-free cotton wicks
Customer Reviews
Write a Review
Ask a Question
11/10/2020
Rebecca P.

United States
Snuggle season
It's a gift for my daughter. I know she'll love it. I plan on ordering more!
10/13/2020
Eric M.

United States
Imagine this...
...You just matched with a HOT guy on Tinder. Good news - he's employed, lives in his own, has a cute dog AND has abs. Better news - he has been following all quarantine protocols and is COVID negative. You decide to invite him over for some "Hocus Pocus and Chill" and he makes a cute (but not wholly inappropriate) yabbos joke. He promises to bring Reese's peanut butter cups, hot apple cider and some Fireball. Months of no human contact - and you're finally going to snuggle with this primo fall hottie. He just looks so good in Buffalo plaid. 5 minutes before he's supposed to arrive - he texts - "Oh, my grandmother died." But then you remember he said both his grandmothers died last year. Upon further research, you zoom into his pictures and you can see the hints of a Google image search for "hot guys in fall." Since you were ready (you showered, you shaved...everything) you decide to reverse track his phone number. And it belongs to a 58 year old bank manager with three kids and a pot belly. But this doesn't matter. Because you hop on Drizly, get some Fireball, order take out Thai... ...wrap yourself in a warm blanket, throw on a Buffalo plaid pajama onesie, light the Snuggle Season candle, and embrace fall as a strong, single individual. You don't need no man to enjoy this harvest spice candle, that's fo' sho'.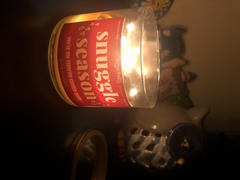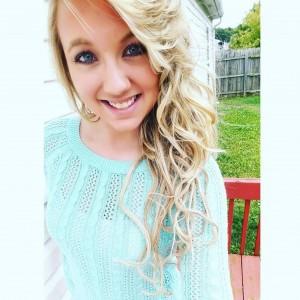 LC
09/17/2020
Leah C.

United States
The BEST fall candle
I'm obsessed w/ all things fall so when I stumbled upon Bossy Pants Candles Fall collection I knew I needed to snag up the Snuggle Season candle! It smells like freshly baked pumpkin dessert coming out of the oven! Plus the candle itself is HUGE! 100% will be ordering again! Great customer service too and love that it's a local to me!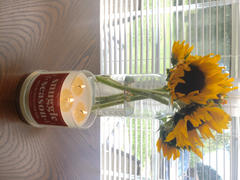 09/15/2020
Emma M.

United States
Best Scent Ever!
I had to rebuy this candle after burning two from last season completely. It is the best smelling candle I've ever had!! I love the new look too.
09/05/2020
Melissa H.

United States
Love my snuggle candle!!
I could not be happier! This is my 4th candle from Bossy Pants, and I've loved EVERY ONE! Will definitely be purchasing more in the future!